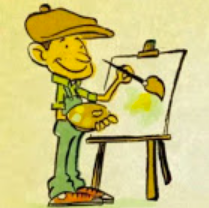 Hi everyone! My name is Cristiano Gomes. I'm an illustrator with over 16 years of professional experience.

I have projects in editorial illustration, I worked for many years in with high profile newspapers of Brazil, where i live.

I would like to work with project's of children illustrations, children's books, editorial illustration for business, educational material and character design. Also I'm experienced in making infographics with a creative appeal.

You'll find many different projects in my profile. I invite you to explore my portfolio to know a bit more about me and my work.
My main skils are: -water color -digital paint -vector illustration.
Despite my experience, I'm always learning how to become a better professional with each job. I'm confident I can help make your project a reality! Count me in =)